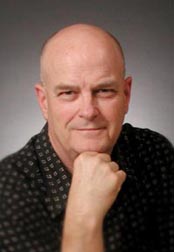 Jerry Wade,
Owner-President
DesignOK.COM
12528 S. 18th Circle
Jenks, OK 74037
Phone: 918.361.4286
Email:jerry@designok.com
Contact Us
Jerry is Owner-President of DesignOK.com. He has been in the Graphic Design profession for over 30 years. He received his degree in Commercial Art from Southern Illinois University.
After graduation he worked for 5 years as a Technical Illustrator for McDonnell Douglas, then moved to Tulsa, Oklahoma, to become Director of Publications of Christ In Youth for another 8 years.

He established DesignOK.com in 1980. Along with his broad range of experience in print, graphic design, illustration and advertising, Jerry has a good sense of business. Since the beginning of his studio in 1980, he has always put the customer first to make them a success.
DesignOK.com has a network of marketing professionals, designers, illustrators, and printers to handle almost any size marketing project. The major part of the work goes on in the upstairs studio at Jerry's home in south Jenks, a suburb of Tulsa, OK.
Through the years DesignOK.com has been fortunate to have worked with many fine companies in the Tulsa area. Our clients include:
CITGO Petroleum
HILTI
Williams Express
American National Bank & Trust of Sapulpa.
Hargrove Manufacturing
Bed-Check Corporation
Cyclonic Valve
Orion Systems
We don't claim all of their success but consider it our privilege to have been a part of their success.
We look forward to hearing from you and making your company a part of our success story.